Analysis: Facebook 20th Most Visited Website in UK with Visits up 20-fold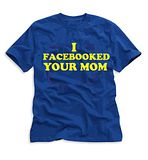 Today's redesign of the homepage for Facebook comes at a busy time for the social network as the site became the 20th most visited website based on share of UK Internet visits for the week ending 7th April 2007. Facebook's share of UK Internet visits grew 20 times year-on-year in March and are up seven-fold since early October, when Facebook ranked at #197 of all sites in the UK. The social network's decision to expand registration to allow anyone to network on the site has had a clear impact on its popularity, however the social networking space in the UK continues to be dominated by MySpace and Bebo, who were the #7 and #8 most visited websites respectively in the UK last week.

As Facebook's popularity has grown, so has its brand recognition. Searches for a brand name offer a strong indicator of awareness, and searches for "facebook" have more than doubled in the past month, with the term becoming the 13th highest volume search term in the UK in the four weeks to 7th April 2007.
However, visitors to Facebook are spending less time on the site than on other leading social networks. Last week, the average session duration on Facebook was 14 minutes 17 seconds, less than half that for Bebo at 32 minutes 22 seconds and less than MySpace at 25 minutes 6 seconds.
As with MySpace and Bebo users, UK visitors to Facebook show little loyalty to a single social network. Last week, 8% of the site's visits came from MySpace, the #3 source of visits to Facebook and 2% came from Bebo, the #5 source of visits.
The demographic and lifestyle profile of visitors to Facebook reveal that the social network continues to draw strength from its roots in universities. Last week 57% of UK visits came from those aged 18-24, more than three times that for MySpace. Facebook also attracts a wealthier profile of visitor compared with MySpace and Bebo, with the MOSAIC groups Symbols of Success, Suburban Comfort and Rural Isolation all over-indexed on Facebook relative to the online population.
Heather Hopkins
Heather Hopkins is VP of Research for Hitwise UK. This piece was first posted on Hitwise Analyst blog here.